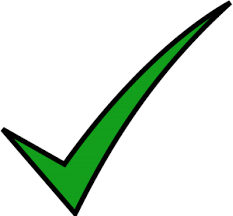 January 2023
Condo rules are the third tier of governing documents after the declaration and by-laws.  Rules are more flexible and address how we are expected to live in the community.  They address various prohibitions and conduct in common areas.
Rules exist to make a community more pleasant to live in.  Good condo rules are based on common sense and drafted with the best interests of the community in mind.
"Condo rules must comply with section 58 of the Condo Act" explains Andrea Lusk of Gardiner Miller Arnold LLP.  "They must relate to the use of units, common elements or assets of the corporation.  Rules must be intended to promote the safety, security or welfare of owners and property, or prevent unreasonable interference with use and enjoyment of common elements or assets of the corporation.  Finally, they must be reasonable.  Rules cannot be inconsistent with the Condo Act; or the corporation's declaration or by-laws."
Process for Making, Amending or Repealing Rules
The condo board is required to approve any new, repealed or amended rule at a board meeting.
The board sends notice to owners about the rule.  This notice must include a copy of the proposed rule, its proposed effective date at least 30 days after the notice, a statement explaining the right to requisition a meeting and when the rule becomes effective.  Copies of sections 46 and 58 of the Condo Act must also be provided.
If no meeting requisition is received within 30 days, the rule becomes effective the day after the 30th day or a later date if proposed by the board.  If the board receives a meeting requisition within 30 days of the notice, they must call a meeting to vote on the proposed rule.
Owners have the right to "amend or repeal a rule at a meeting of owners duly called for that purpose".  This suggests that owners can amend or revoke (but not create) rules without board approval.
Find Vendors in these Related Categories