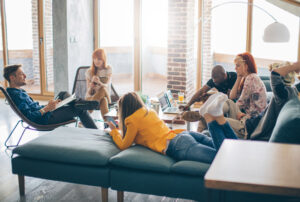 March 2022
In a city where even the smallest of apartments rent at more than $2,000 a month on average, co-living appears on the verge of taking off in Toronto much like it has in New York City, Washington and San Francisco.
Co-living is a form of city living focused on community and convenience.  In exchange for less private space, co-living offers extensive common spaces that may include lounges, gyms and hot tubs, Wi-Fi, utilities, organized social activities, housekeeping and restocking of toiletries.  Shared or common spaces can include kitchen, living room, outside deck, and even bathroom.
One co-living building is planned for the Weston area combining 26 co-living and 16 traditional apartments.  A New York co-living company is planning to provide 650 units.
Co-living units come fully furnished.  They are well-designed with luxury finishes and high-end appliances, large TV screens, and access to Netflix or other streaming services.  They often include parcel delivery, electronic doors unlocked using a smartphone and access to management for repairs.  Rent can be 15 to 25 percent less than a studio apartment in the same neighbourhood.
Co-living appeals to those who travel using Uber and rely on food delivery services daily.  Most are singles busy enjoying life, experiencing things and not wanting to deal with the daily grind of maintaining a home.  They are more focused on sustainability and less on owning things like appliances and dishes.  Minimum lease terms can be as short as three months.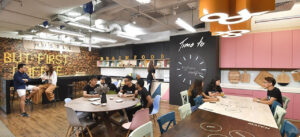 Savings are considerable.  In addition to lower rent, furniture can cost $10,000 or more for even a small home.  Monthly cleaning and basic maintenance costs can average $500 a month.
Technology is used to show apartments, tenants and prospective tenants.  Artificial intelligence systems can be used to match tenants by reading social media posts to predict personality type, and comparing to current tenants.  Prospective tenants are interviewed and approved by prospective housemates after a criminal record check.
The Weston units are expected to appeal to tenants working in the Pearson Airport-area and those who want to get downtown in 15 minutes using UP Express.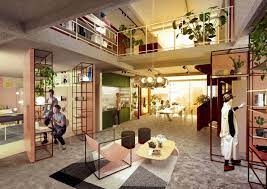 Co-living offers a more economical and stress-free luxury living solution that helps avoid loneliness.
Find Vendors in these Related Categories