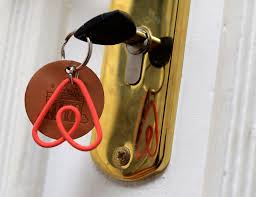 June 2019
Airbnb has revised their Friendly Buildings Program to make it more attractive to condominium corporations whose declarations permit short-term rentals.
Airbnb's Friendly Buildings Program offers a practical solution that supports short-term rentals in condo communities while providing the corporation with better security, a reasonable level of control and compensation for costs from guest traffic.
Buildings can monitor short-term rental activity with access to hosts, guests and dates using a website dashboard.
Guests provide government-issued identification to Airbnb.
Airbnb will disallow hosts to utilize the Airbnb platform if there are sufficient complaints resulting from their rentals.
A portion of rental revenue, ranging from 5 percent to 15 percent, can be shared with the condominium corporation.
Liability insurance provided to hosts by Airbnb, up to $1 million, is extended to cover common areas.
Hosts pay $50 per month for building upkeep which helps deal with the cost of increased traffic flow in common areas and security services.
Option for disallowing guest access to common area amenities and avoiding building upkeep fee.
Recent program revisions include measures to increase control and visibility for condominium corporations enrolling in the program.
For any condominium registered as an Airbnb-friendly building, individual hosts cannot become an Airbnb host outside the program.
Condominium corporations can create building-specific hosting rules. These can include quiet hours and parking restrictions.  Individual hosts in the building are provided with these building-specific hosting rules when the suite address is entered to the system.  Any commission percentage payable to the condominium corporation is communicated to hosts.
Management has the option of viewing and approving each host's listing before it goes live on the site.
Airbnb can restrict guests and only allow those with 100 percent positive reviews to rent a suite.
Find Vendors in these Related Categories