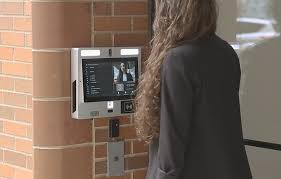 October 2021
When it comes to building security the first line of defense is the intercom system.  Visitors announce themselves to residents who decide if they are to be let into the building.
Mobile phones have changed the way intercom systems are used.
Most intercom systems are audio-based and directly connected to a landline in each suite.  One limitation is that a resident must be in the suite to answer an intercom call and grant access to the building.  Another is the inability to see who is at the door and being allowed access.
Internet- and phone-based technologies now address both limitations.  The cost of these systems can be more economical than replacing an older system wired through the building and directly to each suite.  Choosing to upgrade an existing system that continues to function requires consideration of who is using the system, current security measures and how the system is used.
Communities need to decide if newer features are worthwhile given the cost of replacing a currently operating intercom system.  Video allows a resident to visually confirm the identity of an individual being granted access and avoid inadvertently granting access to others.  Internet-based technology allows the resident to receive intercom calls on a mobile phone and at any location.
Communities with a person monitoring the door may not require more than an audio-based intercom system.  Residents have no need to see who is entering when the area is monitored by security.  Unattended lobbies may have greater need for newer technology.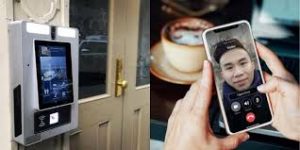 Video through the intercom to any phone wherever you may be, including a vacation or business trip out of the country, may be useful.  Granting access to a package delivery service, dog walker, cleaning service, nanny or family member is certainly a convenience and possibly a benefit.  It does change the purpose of an intercom system from security to convenience.  It creates a greater risk of someone granting access to a building when not physically present.
When fewer individuals have a landline and rely on mobile phones, an internet-based intercom system allows for its use by more residents.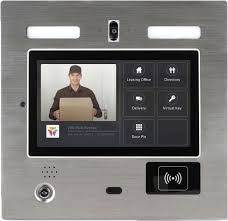 Where security is the primary concern, intercom systems wired through a building are most secure.  Someone must physically be home to allow another into the building.  Allowing someone currently in Japan to open the front door to a building may not be desirable.
Internet-based intercom systems cost less to install and are easier to maintain   Rewiring an older system, at $1,500+ per suite, can be more than double that of internet-based systems.
Millennials are the fastest growing market in high-rise communities.  They have a clear preference for integrated and mobile-based systems, and are less likely to have a landline that connects to a building-wired intercom system.  Maintaining or building a community attractive to millennials and young families may require investing in internet-based intercom systems and recognizing them as a convenience rather than strictly as a security feature.
Find Vendors in these Related Categories