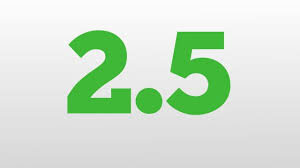 September 2022
The maximum allowable rent increase is set at 2.5 percent for 2023. This is the maximum amount a landlord can increase rent, in Ontario, during the year without approval of the Landlord and Tenant Board. While landlords can apply for above guideline increases, these tend to be tightly controlled. Increases in monthly condo fees are unlikely to be relevant when seeking an exemption from this limit.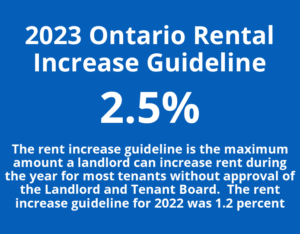 The 2023 limit is based on Ontario's Consumer Price Index; the province's "official" inflation of 5.4 percent. Actual inflation is considerably higher. The 2.5 percent limit for 2023 virtually assures that condo-landlords will earn less or increase their losses in 2023.
Ontario rent controls were first enacted in 1944 and have been in continuous use since 1976.
One approach to reducing the operational cost of rental units is for owner-landlords in condo buildings to work with their condominium corporation. Those with a significant number of owner-landlords may choose to offer rental management services through the management office for a fee. This releases condo owners from the burden of acting as a property manager. The management office is better able to keep track of what is going on in rental suites and ensure adequate oversight. Unreported problems can be identified more quickly. Tenant concerns can be addressed in a timely manner while ensuring owner interests are being represented. Periodic property inspections can be undertaken as warranted. Rental management services provided by a condo corporation can lead to improved condominium management, lower costs for owner-landlords and additional revenue for the corporation.
The 2023 rent increase limit does not apply to rental units first-occupied after November 15, 2018, vacant residential units, community housing, long-term care homes or commercial properties.
Find Vendors in these Related Categories