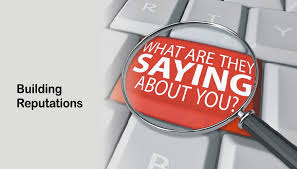 May 2018
Your condo brand is the reputation and public image of your condo building, and the most important asset of your condo corporation.  Every effort should be made to maintain and enhance the brand.
Quality condo brands may have a reputation for good management and strong financials.  Others may be known for quality amenities and social life.  Poor condo brands may develop because of some combination of poor management, weak financials and a building that continuously has infrastructure problems.
There are many other aspects of condo branding that go beyond these basics.
Another way at looking at branding is vision.  Some condo buildings are known for quality, some for being more economical to live in.  Yet other buildings may serve as rental properties and allow short-term rentals that benefit landlords or investors.
Branding is a proven approach to selling.  And condo corporations must always be in a sales mindset to maintain the value of the building and accommodate the needs of those selling or renting their suites.  Quality brands sell or rent for a premium.  Lesser brands command a discount.
Developers brand their buildings as part of the sales process.  Condo boards control this branding after building control passes over to them.  They should seek to understand this initial branding as it helps to understand what attracted people to the building.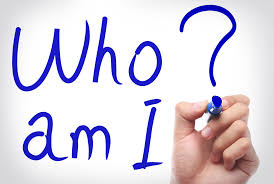 Even when condo corporations do not actively seek to brand their building this occurs through external actions.  A real estate agent may advise a client to tweak their offer to purchase a condo suite based on past experience or what they have heard about a building.  Prior building residents and guests may share their impressions with others.  Contractors working in a building may comment to others that a building looks dirty, air conditioning is frequently out of order or of constant problems with water temperature or leaks.
No condo building desires the same image as neighbouring buildings nor may they desire the same type of resident.  Effective branding has to do with highlighting differences and attracting those who find the differences appealing.  One condo building may appeal to families while another appeals to younger singles.  Yet another may lack amenities of all types and promote itself as a quieter community.
It is the condo board and directors elected to the board, and how they choose to manage, that has the greatest impact on a condo brand.  BoardSpace offers a unique service that helps condo boards to excel through more productive board meetings.  Directors and management use BoardSpace to keep up-to-date with board activities.  Smart meeting features will convert to meeting minutes, convert agenda items to trackable tasks, ensure documents are secure and easily found, and more.  Pat Crosscombe, Founder & CEO of BoardSpace, explains that "the foundation of every great condo community is its board.  Great condo boards implement best practices in governance and deliver on their responsibilities.  Great condo communities maintain or increase their property value over time.  Directors on bad boards may fool residents for a while and be re-elected.  It doesn't take long for a condo community to develop a poor reputation in the marketplace.  The result is usually higher condo fees, higher vacancy rates, and ultimately reduced selling prices.  Good governance pays off!"
Achieving a Quality Condo Brand
A quality condo brand is based on its location, physical structure and lifestyle.  An upscale condo building in a high income area will operate differently than one in the suburbs or near a university.  Some condo buildings embrace rentals or short-term accommodations.
Condo buildings with an older demographic may choose to develop or maintain amenities appealing to their residents.  Some condo corporations may desire a younger demographic – perhaps singles, young professionals or families.  Each demographic has differing priorities.  A condo corporation should identify these priorities and work towards meeting them.
An important aspect of a quality condo brand is keeping the building noticeably clean, attractive and in good condition.
Where owners have difficulty selling their properties a condo building may choose to embrace rentals, short-term or long-term, by developing amenities and offering services consistent with a rental marketplace.
Branding is about Communication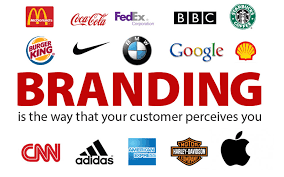 Communication is an ongoing process.
External communications generally involve a website that highlights the building and its community – the brand.  The communication process continues when people visit the building and see that the look and feel of the building is consistent with their impressions.
New owners and residents should receive appropriate documents in a timely manner.  Legal documents include the declaration, by-laws and condo rules.  A Welcome Package should be provided to all new residents that include move-in documents and information relating to booking elevators, building directory listing, access to internal or electronic communications and use of the internal phone/security system.
All owners and residents should receive ongoing communications about building activities inclusive of board and committee meetings, scheduled maintenance, infrastructure repairs, planned enhancements and social activities.
Branding is a collaborative effort between the condo board and residents.  It takes time and effort to develop and maintain a quality condo brand.  Those that succeed are rewarded.
Find Vendors in these Related Categories