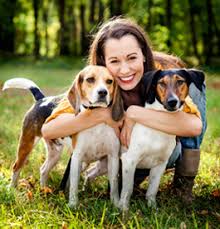 December 2017
Some condo buildings have chosen to cater to dog lovers as a way to differentiate from neighbouring buildings.
One condo building offers free Starbucks coffee in their lobby.  Amenities include an outdoor swimming pool, fitness studio, hot tub and games rooms.  Yet it is dog amenities that make this building truly unique.
The building offers dog day care including play space and grooming services.  The day care service includes a 3,000 square foot dog day care centre run by an outside service.  The facility includes indoor and outdoor play space.
The building has a monthly charge of $50 per dog and $35 per cat.  Dog day care is an additional $19 per day.
The building caters to young professionals who desire city access and are price sensitive.  Pet amenities help make the building a desired location despite being situated in an area that has crime, homelessness and drug addiction.
Building residents have a higher annual household income and will pay a premium to live in the building because of its dog amenities.  Quality amenities, friendship with other dog owners and proximity to transit provide an ideal mix for building residents.
Another building catering to dog lovers requires that dog owners participate in a DNA tracking service that can test and match dog waste to hold owners accountable.  Tenants who fail to clean up after their pet risk eviction.
Find Vendors in these Related Categories